Featured Contributor – John Fahrner @fahrn13 from Michigan
It's always great to get out in the world and find new breweries that expand our horizons within the beer world, but sometimes it's nice to have that one spot that just feels like home.  That place that when you feel undecided on where you want to go or what you want to do is always beckoning and never lets you down.  Luckily we live in a world where the craft beer options are ever expanding and no longer are we subjected to the traditional "hole in the wall" type of establishments that merely serve up some greasy fries and stale beer.  
CJ's Brewing Company
in Commerce Mi. is my craft beer home base.  Offering a respectable selection of in house brews and traditional bar food
CJ's Brewing company
hits the mark regardless if your looking for a night to hang out with friends or a place to come grab a quick drink and a burger.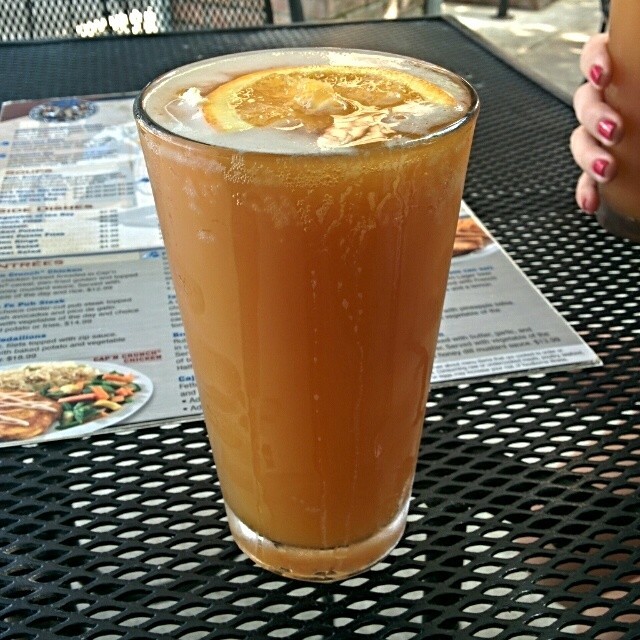 For a smaller brew pub CJ's does a great job as keeping the focus on their beer.  With several flagship brews always on tap, including a excellent IPA and Stout, CJ's also manages to work in high quality seasonal brews that are available on tap or for growler fill.  Since we are in the summer months I would like to take the time to highlight what might be my favorite brew that CJ's keeps on tap.  CJ's Summer Brew is an American Pale Wheat Ale that clocks in at 7.2% ABV with a heavy emphasis on citrus making it refreshing and satisfying even on the hottest of summer days.  Summer Brew gives a beautiful orange/amber color and served up still cloudy keeping all the delicious citrus flavor in tact and ready to explode upon consumption.  Because Summer Brew has such a heavy emphasis on citrus (orange specifically) it might not be for everyone, but if like myself, you long for the summer days of the past in which Oberon was the defining summer beer for the craft beer consumer Summer Brew fills the void quite nicely.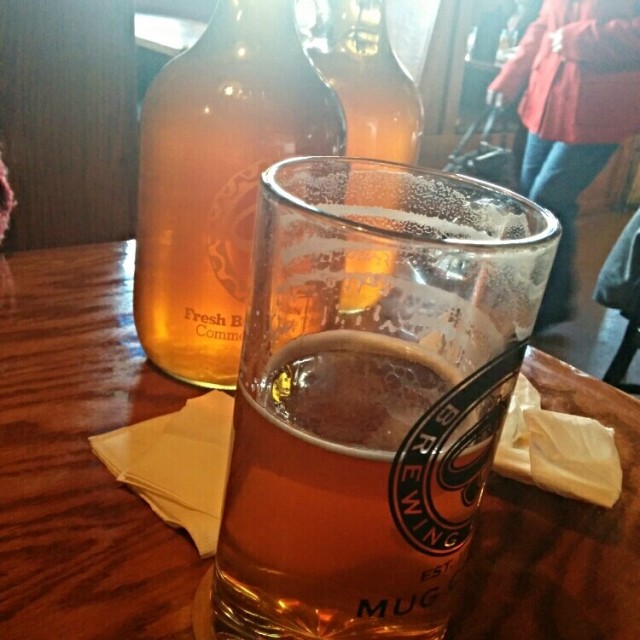 Couple great brews with a beautiful patio complete with a big screen tv and a full menu of delicious burgers, pizza, and sandwiches CJ's makes for a perfect spot to relax and catch a Baseball game while enjoying the summer heat.  On Tuesdays CJ's offers half off growler fills and throughout the week there are great deals on food making the CJ's a very affordable option for a quality night out.
Location:
8115 Richardson Rd,
Commerce Twp, MI 48390
(248) 366-7979
or
14900 N Beck Rd,
Plymouth Township, MI 48170
(734) 453-4455
Cheers!
John Fahrner
@fahrn13
Thanks John!  Seems like I see CJ's shirts all over metro Detroit and I've walked by their 2nd location on my way to a Plymouth Whalers game.  Time to check this one out.
– SommBeer
John Fahrner Bio:
John resides in Wolverine Lake, MI and is interested in craft beer, the Detroit Red Wings and MSU.
Twitter Bio  @fahrn13
#craftbeer #beer #MSU #redwings #sommbeer
Interested in becoming a SommBeer Contributor?
Send me a note   sommbeer@gmail.com
Fan of Hockey, Football, and Mexican Food. Preferes beers in the style of Stout, Porter, IPA, and Red Ales.
Not a fan of Pumpkin beer or Sours