Yuengling Traditional Lager Beer Review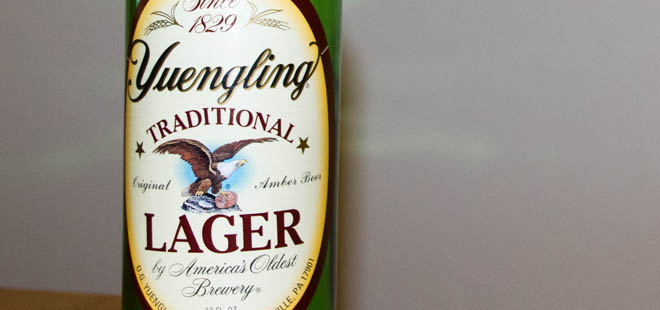 Yuengling Traditional Lager is a beer that I was introduced to on a vacation.  A buddy of mine told me that he found a beer that was not only really enjoyable and flavorful but also totally affordable.  To be honest I went into trying this beer feeling kind of skeptical about it, surely a craft lager that comes in a 12 pack costing only $10 would let me down right? Far from it, in fact the beer is so enjoyable I am genuinely jealous that it isn't readily available in the state I live in because I would probably buy it all the time.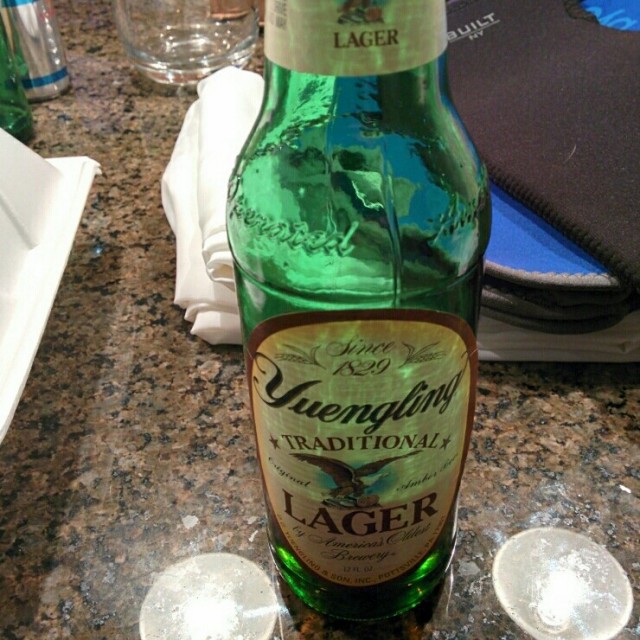 Pouring a nice light amber color Yuengling Traditional Lager embodies a lot of what is to be loved about lager beers.  It's crisp and refreshing and easy to drink but still has body and a hint of sweetness that compliments its cascade hops very nicely.  Like most lagers the alcohol content is relatively low (4.4%) which helps keep the beer lighter.   This isn't the kind of beer to go over board when considering balanced flavor or subtle notes and things that usually identify craft beers, that's not what this beer is going for.  Yuengling is just a simple every day kind of brew, it'd be good for tailgating, big parties, budget beer drinkers, and days that you just want something a little more simple.  Yuengling not only serves a purpose but also fills a void in the world of quality beer, the budget option.  For what this beer is it's a great choice and on a personal note I hope that Yuengling starts to expand it's distribution to more states in the near future.
Overall Beer Rating 3/5
John Fahrner
Sommbeer – This is hands down my favorite "buddy beers" excellent in the summer too.
John Fahrner Bio:
John resides in Wolverine Lake, MI and is interested in craft beer, the Detroit Red Wings and MSU.
Twitter: @sommbeer_john
Interested in becoming a SommBeer Contributor?
Send us a note   info@sommbeer.com
Latest posts by John Fahrner
(see all)